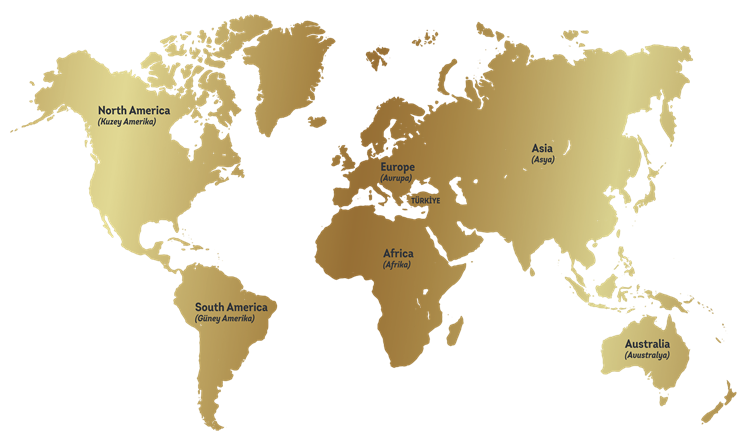 Alkon Çelik Yapı A.Ş., with its 14 years of knowledge and experience in the building sector, provides engineering, project designing, marketing, production and assembly applications of corporation and individual purpose steel structures, prefabricated buildings and modular structures.
Alkon Çelik Yapı A.Ş. has determined its strategy on trust, innovative work and providing optimum solutions.
Alkon Çelik Yapı A.Ş. has taken its place among the leading companies in the sector with its aesthetic and strong designs, economical solutions and fast service.
Our company, which has reached high production capacity since its establishment, successfully completes project implementations in different geographies of the world, especially in Asia, Europe, Middle East, Central Asia and African countries.
Our company has made it a principle to produce products with ideal timing and high quality in delivery times thanks to project management follow-up.
Alkon Çelik Yapı A.Ş. Apart from steel structure production, it can create an environment where talented people grow and develop, and guide its teams for collaborative solutions, changing the rules of the game.
Our company opens the way to steel production for an innovative perspective and sustainable construction by focusing on customer demands.
Our Company is combining its vision to the world with designs, production technologies and adapting to global developments, also makes solution partnerships with leading companies in the sector.
Alkon Çelik Yapı A.Ş. It bears a sense of responsibility in order to leave a healthy and liveable world to the future by using environment friendly products, respecting the ecological environment.
Alkon Çelik Yapı A.Ş. contains the brands;
Alkon Çelik multi-purpose steel structures,
Alkon Steel industrial steel structures,
Alkon Prefabricated corporate purpose prefabricated buildings (public buildings, social facility buildings, construction site mobilizations),
Alkon Profile light steel structure profiles, prefabricated building profiles, drywall profiles, pvc support profiles production,
Alkon Container disaster containers, construction site mobilization containers, living containers,
Alkon Villa modern steel and prefabricated houses for individual purposes,
Norm Prefabrik prefabricated buildings for individual housing purposes operates in the fields.