Modular buildings are buildings consisting of modular steel or container-type components in the form of modules. These buildings complete large buildings by combining modules side by side, end to end or one on top of the other. Thanks to this structure consisting of modules, all buildings can be established in a short time regardless of their size. They can be made for different usage purposes such as residence, commercial enterprise, office, modern art building, showroom. These buildings, which were established in a short time, can be dismantled in a short time due to their structures and transported to different locations many times.
Thanks to the steel frames and carcasses in these buildings, when the whole building is completed, the modules become a building and each module supports the whole building. As a result of this multiple structure, the building is both more flexible and more durable. In the event of a possible earthquake, the modular building is safer than traditional buildings with its steel frame and multi-connection structure. It can offer security and comfort together against all kinds of natural phenomena in correctly manufactured structures.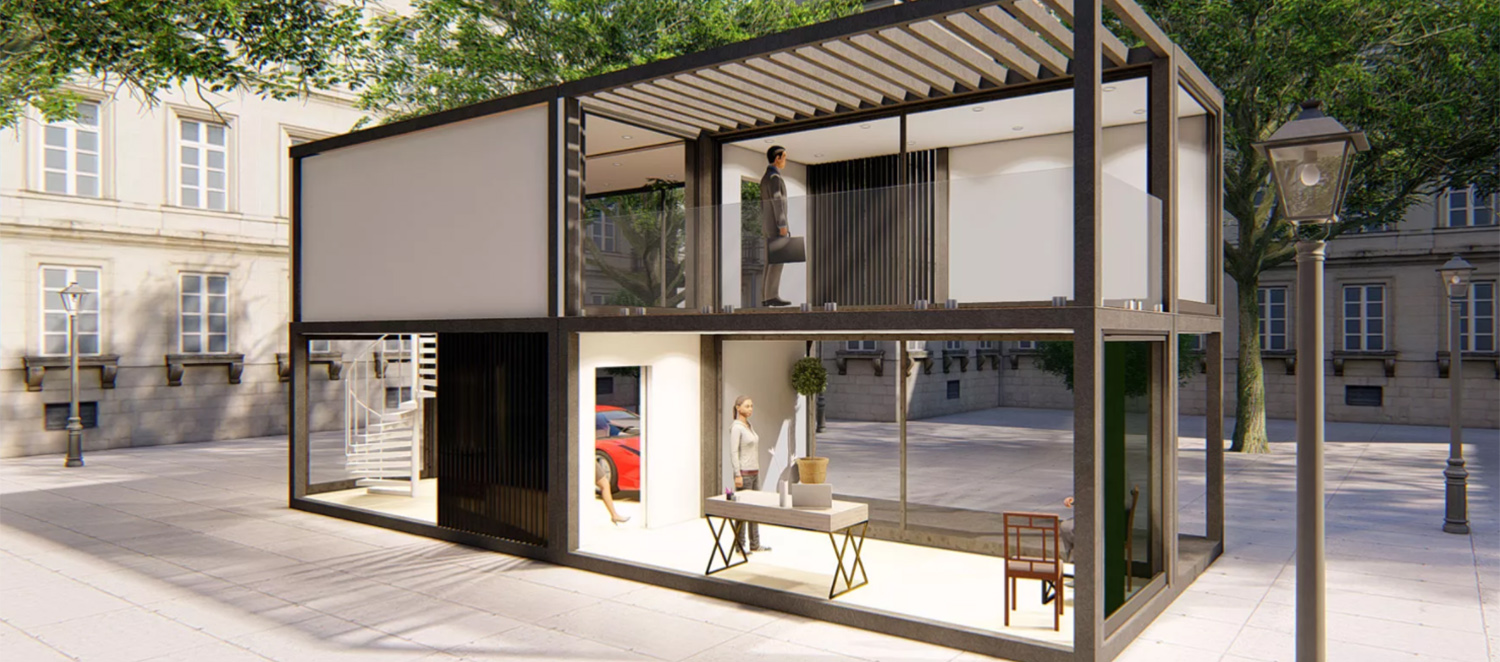 From small buildings with simple structures to large buildings with large volumes, these buildings offer their users superior comfort. In these buildings, as in all other steel and prefabricated buildings, wall, ceiling, roof, floor insulation and heat and sound insulation are provided. Since the doors are also insulated, heat loss is minimized.
Windows can be PVC or aluminium optionally. Double heat insulated glasses are used in both options. Windows can be applied in the widest dimensions as the building and structural project allow. In this way, brighter and more spacious volumes can be created in the interior.
Since the electrical and mechanical installations of the modules are assembled in the pre-production phase and come to the field, only the connections between the modules are made in the field. This system saves time by providing time advantage in assembly.
Thanks to the paintable exterior cladding used in modular steel buildings, it can be painted according to the users' own tastes or corporate identities. As a natural consequence of this, modular buildings offer different alternatives for those who do not want to be monotonous and ordinary, not only with their structure but also with their external appearance.
These buildings, in short,
Modern
Flexible
Durable
Insulated
Fast
Safe
Spacious
Comfortable
Ready
Modular
Steel structured buildings.