Houses designed for individual use in all countries, are increasing in popularity every year. While the number of companies providing services in this field is very low, the number of producers has increased due to the increase in demand.
As Alkon Çelik, with its team specialized in individual housing design and its production of unique quality, it designs and realizes your most complex housing ideas for you.
The project designed in accordance with your opinion is shared with you. The details that you believe are not suitable for your taste are arranged in the drawing. Or, you are offered options from the solutions in the catalogs and work on the plan you like. After reaching the ideal result in the drawings, mutual agreement is reached.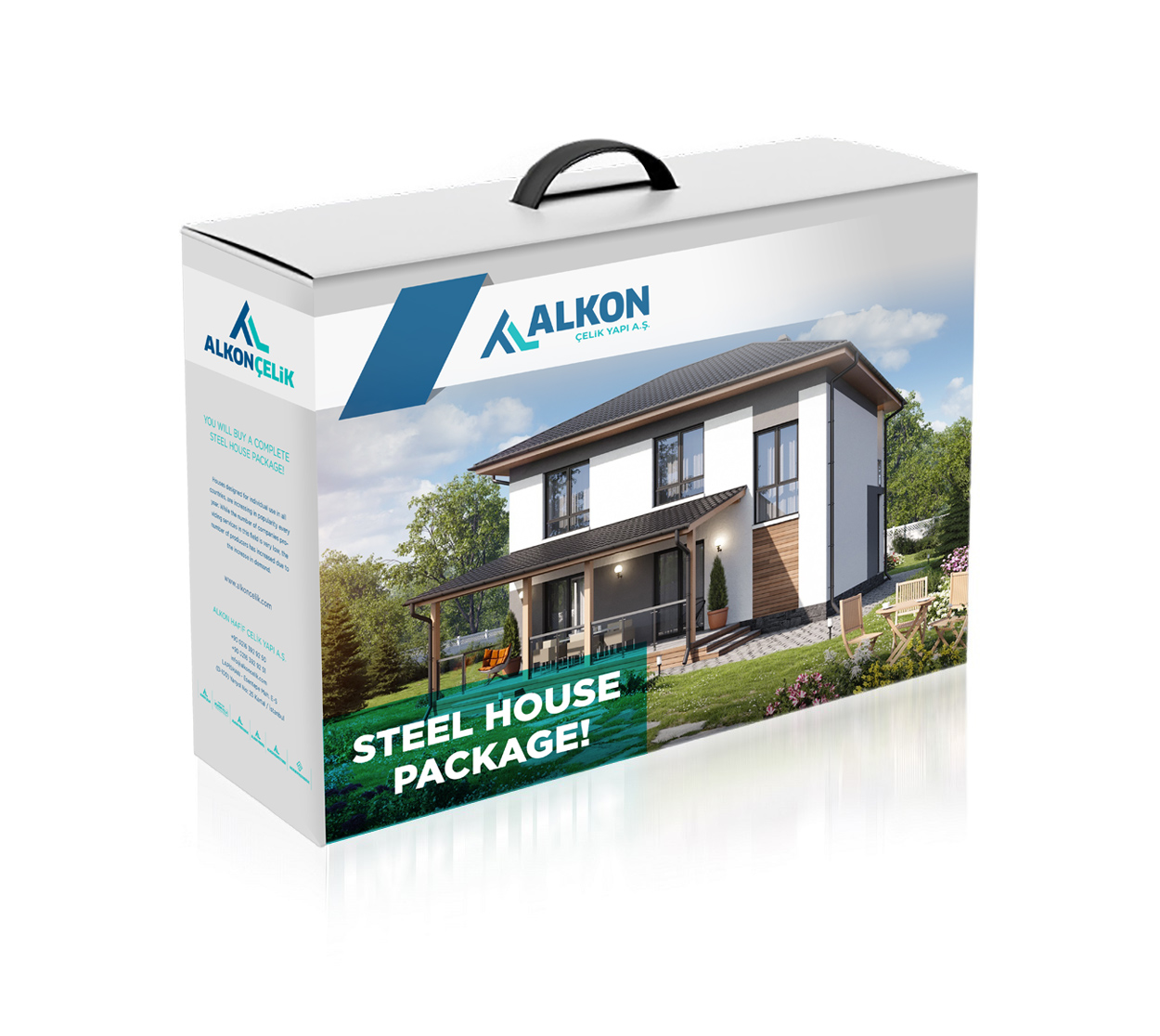 It is always better to make revisions during the drawing process, the assembly of the work is better and less costly than the revision you want while progressing in the field.
Simultaneously with the design phase of your home, what you need to do is to prepare the land on which the house will be built in accordance with the construction, leveling and tightening the ground, laying the foundation suitable for the detail that our design team will give you, and making the steel structure ready to be built on this foundation. This process allows the quality structure of the building to be built on a quality foundation and to be completed in accordance with the total quality.
Another important issue in the design phase is to convey the most accurate information to the design team about the area where the house will be built. Because the road to the residential area is narrow, the difficulty in transportation, the geographical difference in the location to be built, the local arrangement of the municipality of the relevant place, the climatic conditions of the place where the residence will be built, etc. Solutions should be produced during the design phase against the disadvantages that may be created by the details. Thus, possible large costs are prevented.
Alkon Steel manufactures a model steel house or a country house in a good quality, so that you can use comfortably for many years.
Alkon Çelik team implements the project of a house completely within a predetermined time frame and most importantly, the design process will be comfortable and understandable for you. You will also have to live with pleasure by feeling the comfort in your new living space.